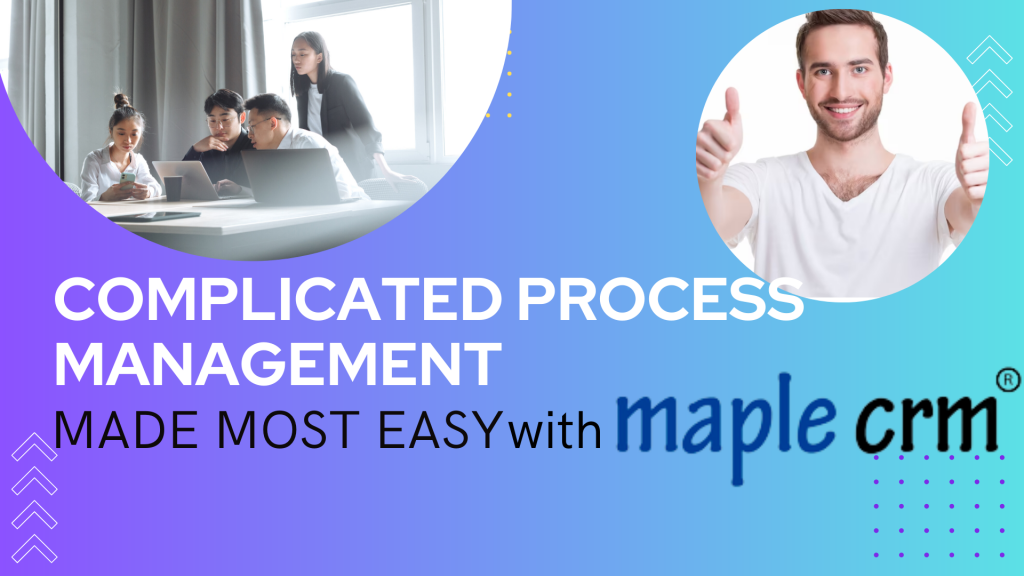 CRM- Customer Relationship Management software is the spine of business workflow management. An organization with CRM in place displays organized structure for management of their leads, processes and collaborative task implementation.
Result being reduction in lead leakages, saving of time in every day tasks, increased customer retention and boost in productivity of the executives
Take a look at how Maple CRM rises above rest to enhance the process management – Maple CRM for Workflow Management
How does it really work? Let's dive into the functionalities of a CRM software:
1.Manage leads with automation and notifications
Right from auto capture of leads to conversion of leads- entire workflow can be customized and automated in CRM. Follow ups and reminders can be set and the To-Do List is always at handy, ensuring that lead is missed out.
Escalations due to lead no actions on any case can be set so that managers are notified of the same from time to time. You may miss following up, but CRM won't let it happen!
2.Organize data, Documents and set priorities
Well-organized, categorized and segregated data is the only possible way to manage it effectively. Organize data based on context, user wise or priority wise, CRM is flexible enough to accommodate any such requirement.
Generate Documents (Check the feature here: Documentation in Maple CRM), organized by headings and custom mandatory checks can be implemented. This will ensure that the entire process goes ahead adhering to the rules and regulations of the organization.
3.Multi-platform access
CRM is your companion for everyday working, and a companion should be accessible from anywhere, any platform. CRM software is compatible with desktops, smartphones and number of other devices.
Easy to use when it's on your fingertips and at ready disposal.
4.Customize, Customize, Customize!
Identification of a professional CRM is on the extent of customization it provides. Afterall, no business is the same. So how can one-size-fits-all can be applicable to CRM?
Ensure that CRM workflow, nomenclature, headings, viewing groups, task mapping, etc are flexible enough so that it can be moulded into your business structure seamlessly.
5.Customer Retention
The major aim ahead in having a better workflow, better management and better system is having a great customer in flow and retention of existing customers.
Get analytics of customer buying patterns, customer size to forecast the up-sales. Customer history insights give a better understanding of market progress and enables devising better sales strategies.
CRM is, without a shred of doubt, the vital tool at the centre of the system, getting all the cogs in tandem.
Utilizing it to the fullest potential ensures smooth functioning of a system and productivity enhancement, resulting into rocket-speed soaring of a business.
Ask for more information on: info@maplecrm.com for more details.
Quick connect: Request a demo
Call/Whatsapp: +91 8618646767