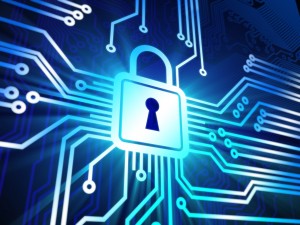 When considering a cloud CRM solution—or a move to the cloud in general—many companies still have a concern over security. This is understandable, as exposure to the internet always carries some degree of security risk, no matter how small.With data in a different location, what will that mean for sales reps, prospects and clients accessing it? What impact will it have on your web traffic?
To assuage any such concern, you only have to realize that the location of your data is totally behind the scenes. Your sales reps—or for that matter your prospects and clients—don't actually have any consideration about where the data is stored, only that they can quickly access and act upon it, and conduct "business as usual."
In the case of a small to medium business (SMB), the only effect of cloud CRM on your business performance is going to be a positive one. The speed of access and saving of data, and speed of transactions is likely going to be greatly improved – improving your overall sales process also and in the case of cloud CRM solutions, there will most likely be a marked improvement in sales velocity and a new level of support for your sales force.
So is your data safe in a cloud CRM? The answer is a resounding "yes"—with a lot more positive ramifications besides. It can easily be seen that worries about cloud security are considerably exaggerated.
Today's cloud CRM solution is, for many businesses that require CRM system that can help in key business areas and have capability to scale-up, bring mobility and be quicker in accepting new client and business data and hence it is far more secure than traditional in-house measures.