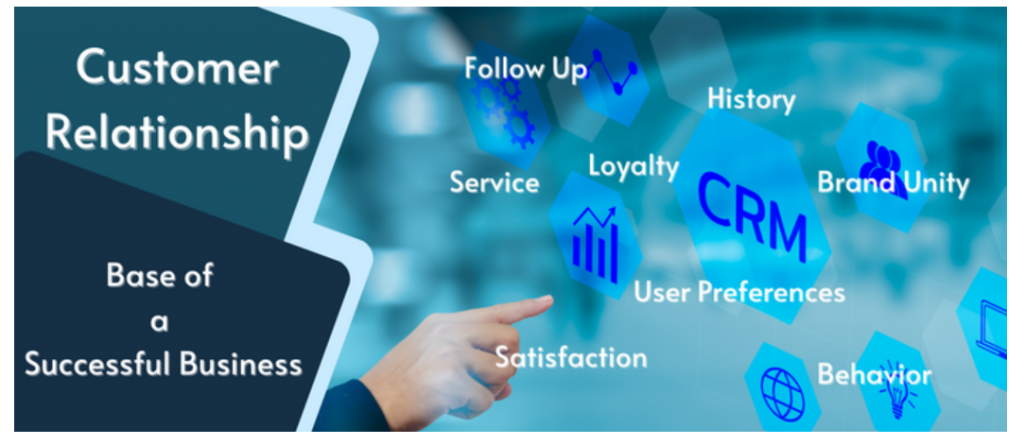 CRM is Customer Relationship Management software. As the name suggests, this software is meant to MANAGE, or in better words, improve and maintain the relationship between you and your customers.
Shhot the bull's eye with these 3 great functionalities with a CRM software:
Data organized = No Customers missed!
CRM enables a proper and aligned data in a easily retrievable format along with time stamp. This makes the user get access to the customer data at any point of time and present it with all the details as required. This data may include the discussions happened in the past, purchase history, business given by the customer (to decide the priority) and a host of other factors.
All the details, alongwith documents, generated quotations, invoices, reports, etc. can be quickly accessed with CRM.
2. Follow ups and Reminders- It's a small thing but works big miracles!
Major reason of lead leaks is missing of the leads. Huge throughput of leads every day makes it impossible for any individua to manually keep a track of all the follow ups, call logs and details discussed. This results in missing of attending the leads, sending vital information to the leads and most important- taking follow ups from customers.
Count on CRM for this! Set timely reminders, notes and follow up for each contact forget it! CRM does the rest. It will pop up notifications even in your mobile, so that it's just impossible to miss even the minutest of any detail.
3. CRM Automation- Make the CRM work the way you want it to!
A CRM must work in such a way that it moulds with your business. Maple CRM has the unique feature of customization to such levels that the whole business structure can be configured and tasks to the users, along with timelines can be defined.
Automations supported enable the users to have system generated mails, notifications and other actions which make everyday processes smoother, more precise and thus error free.
—————————————————————
Maple CRM is rapidly rising to be the best choice among businesses globally due to it's meticulously designed, user-friendly interface, quick and easily adaptable functionalities, customization in workflow, reports, views, dashboard and multitude of other features.

If you are among any of the below mentioned business types-
B2B Product
B2B Service
B2C Product/Service
Immigration Consultancy
Overseas Consultancy
CA/CS firm
Contact us right away and take a step forward to the 'Smart' way of managing sales and process workflow.
www.maplecrm.com    |    www.maplecrm.ae | info@maplecrm.com
+91 861 864 6767 (Call / Whatsapp)
————————————————————————————————————-