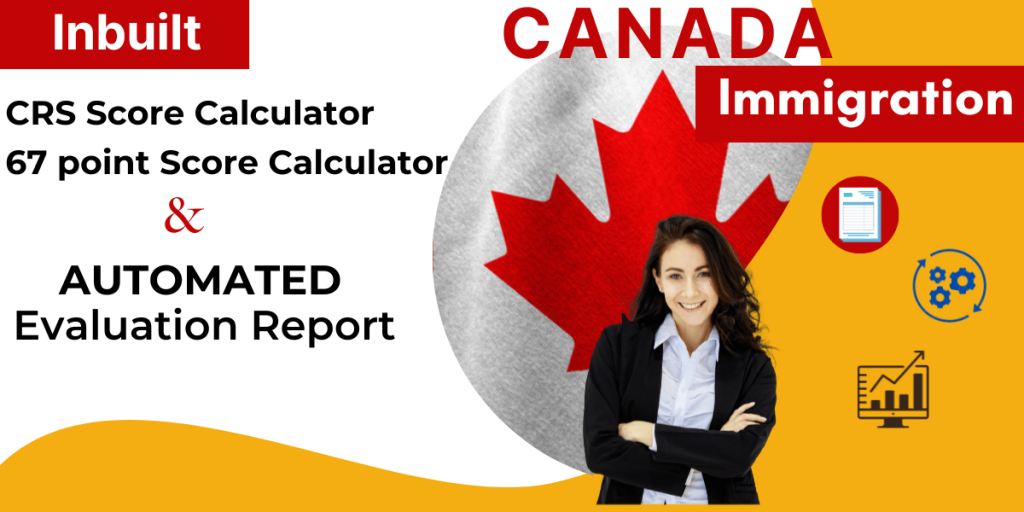 CRM software for Immigration processes is aimed to have the workflow automated to a great extent, so that every day repetitive tasks can be performed quickly, and ensuring that no data update is missed.
Maple CRM is specialized in this field and the features included in the software stem from more than a decade of industry experience and the technical expertise dedicated to bringing out the best user experience.
In addition to the lead and process workflow automation, Maple CRM has dedicated features for Canada Immigration process-
67 Point Score Calculator
CRS Score Calculator
Automated Evaluation Report
These are the vital procedures to be followed for Canada Immigration. 67 point and CRS score calculator are the basic requirements for the candidate's scoring. These are inbuilt in Maple CRM and are picked up automatically while generating report.
The process involves another critical step- 'EVALUATION REPORT', which is mandatory and has to be generated with utmost prudence by the consulting agent. Absolutely NO ERRORS allowed!  Maple CRM supports automatic generation of Evaluation report- thus eliminating errors, data misses or any other discrepancy.
Features:
Inbuilt calculator for CRS and 67-point score
Configurable template for report
Custom defined headers and footers with company logo
Provision for addition of images and text
Maple CRM aims at 'Less Time Typing, More Time Selling!'
More than 600 of our customers have experienced a minimum of 40% rise in productivity after switching over to Maple CRM. Why think? Contact today!!
Contact our representative for more information or an interactive session.
info@maplecrm.com     |      +91 861 864 6767     |  www.maplecrm.com