Customer Relationship Management (CRM) Software concept dates back to 20 years before when these systems were built only for large companies and enterprises. Many organizations developed their own customized systems as per their need and invested huge amounts in both developing and running it.
Times have changed and so is the CRM concept. Now CRMs are widely used across different verticals by small as well as medium level organizations. Different CRM providers offer various solutions that can fit into various level of business process. Additionally, the costing for these CRM solutions has also rapidly decreased and there are no huge investments required now.
With the evolving technology, online CRM systems now come with subscription model which allows any company to subscribe for a CRM software for a very loss cost.
The solutions are referred to as Software-As-A-Service (SaaS). With SaaS model, the procurement or ownership concept has been replaced with subscription & service outsourcing concept. With this new model, there is no necessity to incur major costs on ownership, software or hardware upgrades or even troubleshooting.
Major concern in this model, is the hosting of application and data with the CRM service provider. Most SaaS providers operate on public domain in managing the organization or client's application and date. However, there are companies using secure channel by hosting the application on private servers rather than public. This would be one of the point to be considered when choosing CRM solution for your business.
Choosing the right CRM Software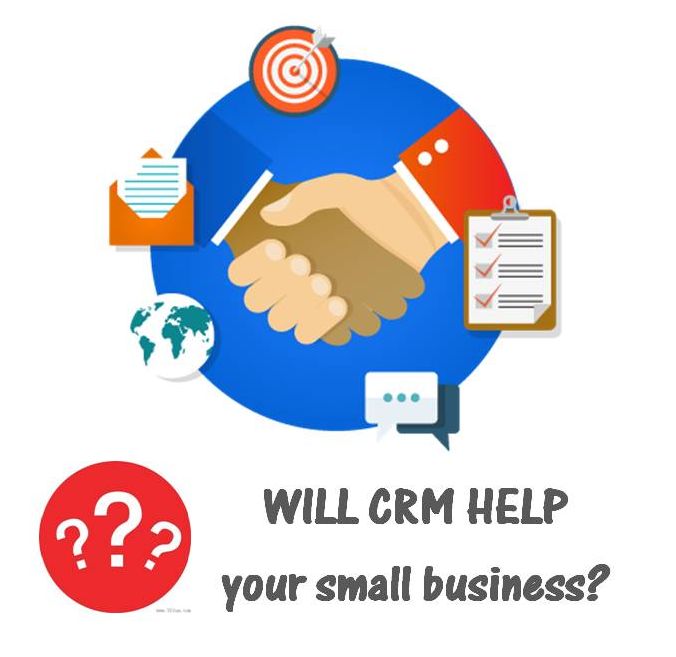 Simple and Effective Solution
A CRM solution need not be complicated with multiple features and functions which is not of any help to the business. Especially small businesses need to really opt for one that has the features that is required for their everyday business activities. Since they would have limited resources, they cannot really waste time of unwanted modules and training. The implementation and the support must also be simple instead of spending months of time in installing and getting it started.
Avoid Over-complications
It is important to draft a plan before going ahead to choose CRM solution. List the functional requirements of the business and keep it realistic.
Are you looking for Contact Management?
Would you need Automation in the Sales process or you are going to keep in manual within your team?
Do you want to use CRM to manage customer interactions and track sales progress?
Once you have the list, you will be clear on what type of CRM system is required for your business. You would not need to shell huge money on the ones that is not needed.
Scalable and Flexible
You are a small business today. Where would your business be in the next 3-5 years?
As you grow, the CRM solution also should keep running with you. It must be able to scale to meet the business growth requirements including expanding workforce or customer database. Ensure that the CRM solution that you opt is flexible and scalable for such upgrades instead of getting your CRM systems replaced every now and then as that would result in disasters.