How Lead Prioritization helps make best out of the time and money spent in lead generation.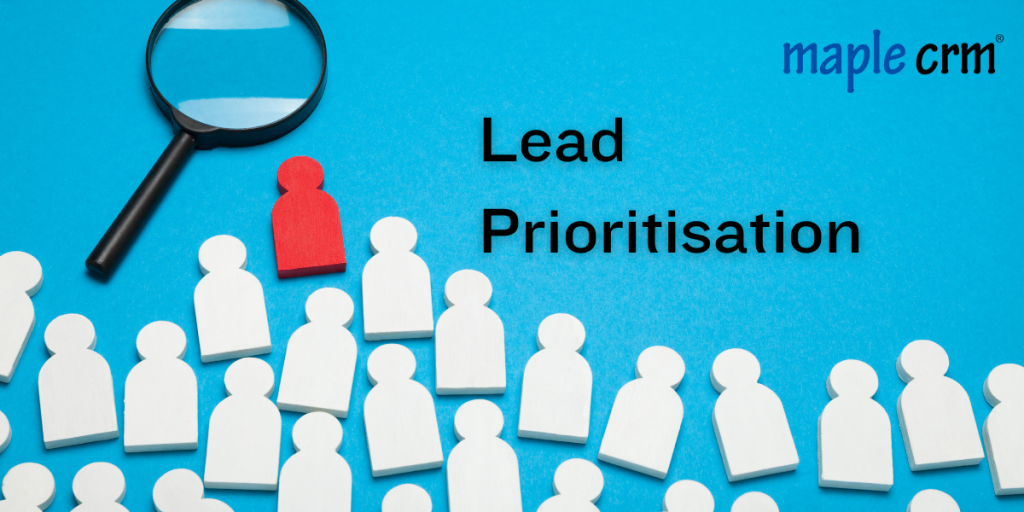 If you own a business or are in sales and marketing team, you very well understand the importance of leads. Your business may be generating hundreds of leads every day, still each and every lead comes with a price, value and prospect.
In such a demographically, culturally and professionally diverse population, it's common to get poured in a huge amount of inquiries. But true challenge is in sorting out the good ones and follow them up, spend time and get them into 'sales converted' bucket. Most important point here is that no prospective lead should be perdue and no irrelevant lead should eat up the efforts of the sales executive.
It's a must to have a strategy for filtering the leads and prioritizing them.
It can be done by various methods:
Appropriate Lead Form
This is something like filtering them right at the entry gate! Business specific questions can be mentioned in the inquiry / lead form, especially if it's displayed in social media ads. Social media is a platform where a huge magnitude of viewers can see the ads and knowingly or unknowingly they may click on it whether or not they're in need of the product / service. That's why if the lead form consists of 1-2 specific questions, which can be answered by only those prospects who know about the product, here itself basic filtration can happen.
For example: If you have a business of Office Desk manufacturing, you can include 'Approx office size in sq.ft.' or 'Preferred desk material' in the lead form.
Apart from this, basic information too should be authenticated for it's correctness- like if contact number (in India), which needs to be of 10 digits, is having only 8 digits in the lead form, it should not be qualified for assigning to sales executives.
Lead Scoring
CRM software is the best solution for Lead Scoring.
Lead scoring is a simple but effective strategy to prioritize leads. CRM software allows custom setting of rules and score for incoming leads.
Let's see a case for the same: Consider you are in an Immigration Consultant. You would be receiving great amounts of leads – but for your business, you need leads who are interested in only Student Visa, not work permit visa.
So in the lead form itself you can add the field ' Type of Visa Required ' . If they select 'Student Visa', they get landed in your priority list. If not, you can see them in less priority list.
Get this sorting done by the CRM automatically. Know more
Put up your own list and scores
Set up actions to be performed for prospective leads
Get notified if high priority leads are kept untouched
Maple CRM is the best lead management software with highest quality support and service and completely configurable for each business type.
Automatic Action Plan Setting
Once the leads are prioritised and put in the respective buckets, an action plan can be set –
Automatic mail to the leads
Automatic message to confirm receipt of their inquiry
Notification to the lead owner to call the lead
Automatic call to the lead (if progressive calling software is used)
Action prompts to the lead owner to attend the lead and put up follow ups
These steps will ensure that no lead goes amiss, no lead gets leaked and your contacts get a better experience than most other businesses who don't have this system in place.
Maple CRM enhances your business to upto 5 folds with it's most user friendly interface, flexibility in configuration and most prompt customer support.
Running a business? Get Maple CRM, get sorted!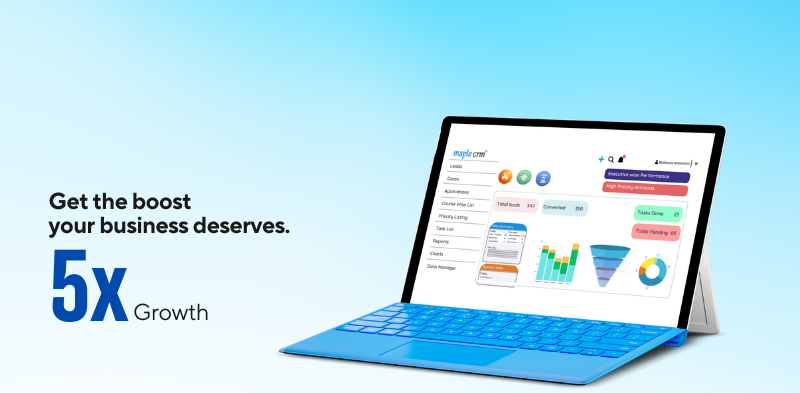 Quick connect: +91 95389 25641 | info@maplecrm.com