How ideally a CRM can be utilised for Management of Multiple countries' Visa Processes in Immigration Services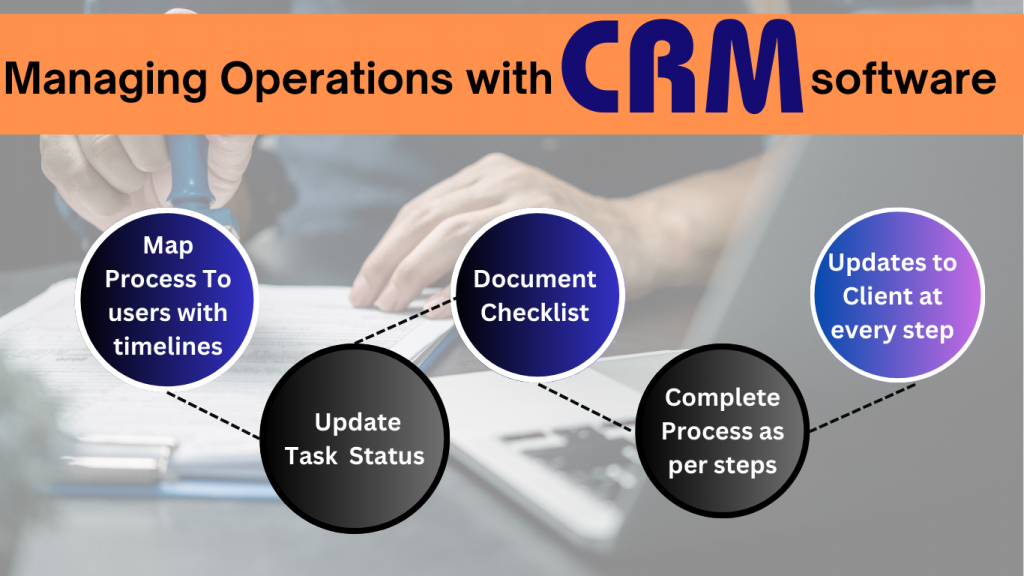 It's a common understanding that CRM is only a 'Sales Management Software' and there are tons of companies who solve this purpose, too. But crux of any Immigration Service Agency is to manage the actual Process , i.e., the Operations team.
As important it is to manage sales, so is to manage the processing, documentation, updates and escalations, too. A great organization is built from great customer as well as easy flowing user experiences.
What role does a CRM play in arduous task of Visa filing management? Let's have a look:
1.Ensuring Accurate, On-time and Smooth Process filing:
CRM has the ability to support assigning of the tasks involved in each process to the executives, along with configuration of steps involved, timeline for each process, escalations for delays and notifications to concerned authorities
Task Status can be updated and customer statuses can be configured.
2.Document Checklist:
Assigning the tasks to executives makes them independent, but still a check can be kept on them so as to ensure proper status updates. Example: A document checklist can be configured such that the status of the process can be marked completed only if the documents are uploaded in the CRM
This system cannot be bypassed any delay in the process can be well kept a record of and notified to the concerned authorities.
Custom document checklist can be configured for each Process.
3. Updates to Clients and Notifications:
CRM should and must support automatic updates to the clients and notifications on completion of major steps. This helps maintain a transparent business and clients can be assured they get the worth of their money spent.
CRM not only enhances the workflow, but also helps bridge the gap between internal updates in the organization and shortfalls in communicating the sane with the Clients.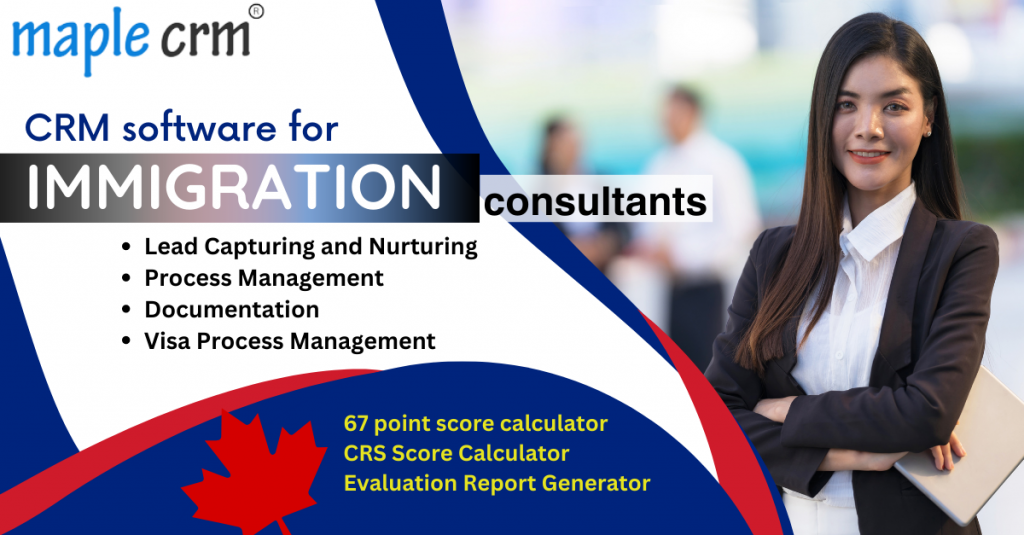 Maple CRM is the Best CRM software for Immigration consultants in UAE. Process Management is the strongest feature of Maple CRM, which is of utmost requirement in any Immigration Consultancy or Visa Filing Service Agency.
Check Features of Maple CRM for Immigration consultants here.
Schedule a live demo TODAY! Get a glimpse of Maple CRM with our expert.
Click Here to quickly connect with our executive and have a chat!
Quick Connect: info@maplecrm.com
Call/Whatsapp: +91 8618646767
 www.maplecrm.com | www.maplecrm.ae
Check Maple CRM Blogs to gain deeper insights on the role of CRM software for Immigration Consultants.
We serve a wide clientele from INDIA, UAE, QATAR, AUSTRALIA, CANADA, UK and many more parts of the world! 600+ clients- excelling process management every day with Maple CRM!