Prime Features which play a key role in every day tasks and enhance the productivity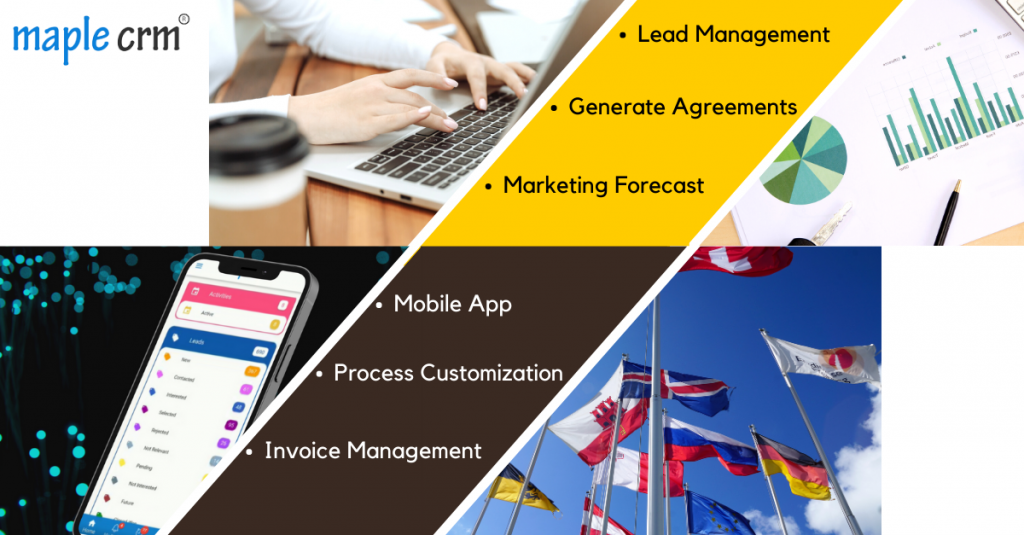 CRM software is the basis of a stable and a well-organized system. Especially for Immigration Consultants owing to huge amount of data processing every single day.
It's a great practice to have the CRM software incepted right from the beginning of an organization, as the old saying goes- well begun is half done! A structured way of lead management, workflow configuration and process management ensures a scalable and an error free system.
Why does CRM play such an important role?
Automation of repetitive tasks
Why spend time and effort manually when there's an automatic system for it? Lead Capturing, Assigning, Notifications, Reminders, Automatic Mails and Notifications to Clients- All can be set for the CRM to perform as per pre-defined schedules.
Pre-configured mail and WhatsApp message templates are a real time saver when it comes to sending same mail content to multiple receivers every day
2. Automatic Agreement / Document generator
Pre-configured templates of documents, with provision of auto pick up of Client Name, Contact Number, Email ID, Address and any other required variable field enable generation of documents / agreements within a couple of seconds
These documents can be stored and transferred to concerned authorities internally through the CRM
3. Invoice and Payment Management
Multiple profiles of Invoice can be configured in the system and the content in it can be placed as required.
Multi-Currency setting option, Flexibility in discounts applicable, pre-feeding of services provided, all are supported in Maple CRM
Payment management- in terms of installments provided, discounts for each installment wherever applicable, notifications to account manager as well as client for payment reminding ensure no payments are missed.
4. Marketing Forecast
Real-time updated, customizable dashboards and custom reports, CRM gives a clear picture of which are the high performing lead sources
Which marketing strategy has driven chunks of leads to your organization and brought business.
This can enable forecasting on investing more on the high performing sources and take necessary action for the low performing one.
Forecasting can also be done on the basis of quality of leads brought in by various sources, conversion rate and client retention rate.
Maple CRM : 12+ years of enhancing immigration process management, making it simpler and error free with specialised software for Immigration Consultants
Schedule a live demo TODAY! Get a glimpse of Maple CRM with our expert.
Click Here to quickly connect with our executive!
info@maplecrm.com | www.maplecrm.com | www.maplecrm.ae
Call / WhatsApp: +91 8618646767