Tracking Sales Leads Using CRM
First came pen and paper for sales leads management - next came spreadsheets, where it was observed to be the "perfect" system for leads management. Soon it was realised that this is just not enough! Spreadsheets prove to be cumbersome where data is more and frequent and it becomes difficult to update and retrive it whenever required.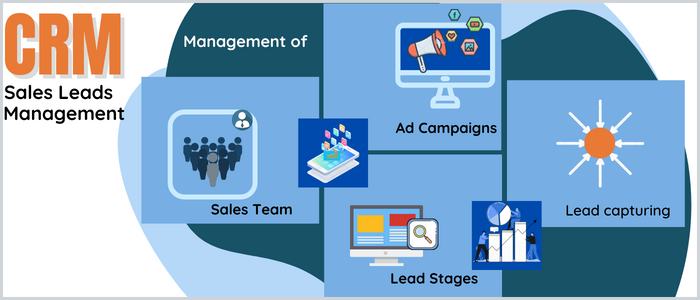 Cut throat compitition and rapid market development is demanding more agile methods for lead tracking and management. Although there is a portion of industries still going with the old timers, majority are adapting to the trand of using a dedicated software for lead management.
To make sales lead tracking effective, some of the cloud computing service providers offer sales lead tracking management applications that can enable companies to streamline the process and make it more efficient from starting to the end. These applications help in tracking the leads throughout their life cycle from initial capture through the time when it is lost or converted.
Managing marketing campaigns, attracting leads and tracking how many leads are through - all are the functionalities of a leads management software. In addition, there are applications which integrate with third party software to make it even more helpful. Such applications help in capturing leads from website, emails or phone etc. Marketing or sales executives can monitor the lead once it has been generated and passed on to the sales team. Even the sales team can monitor the leads and ensure that the lead is being handled appropriately. This can also be used to determine the quality of the lead. Sales leads are the main aspect of the business. Hence, businesses need to make certain that they maintain the lead information and it is stayed up-to-date. So tracking sales leads using CRM is the new method of tracking the leads and helping to ensure that leads turn into sales.
With the help of a CRM program, you can keep better track of your communication as well as gain a better idea of what your customers want and need to be satisfied with your company. CRM programs streamline all operational work in a more organized manner. It is essential that your company uses CRM strategy in order for you to track sales quickly and efficiently. Taking advantage of every lead can potentially turn into more business.