Can you quantify how many leads your business receives from each marketing channel? More importantly, do you know which channels bring your most qualified prospects? As a business owner, it is vital that you are able to measure your lead source time to time to make strategic decisions and make profitable business.
Lead source is a critical piece of data you need in order to assess the value of your marketing campaigns and to take it forward with you lead management.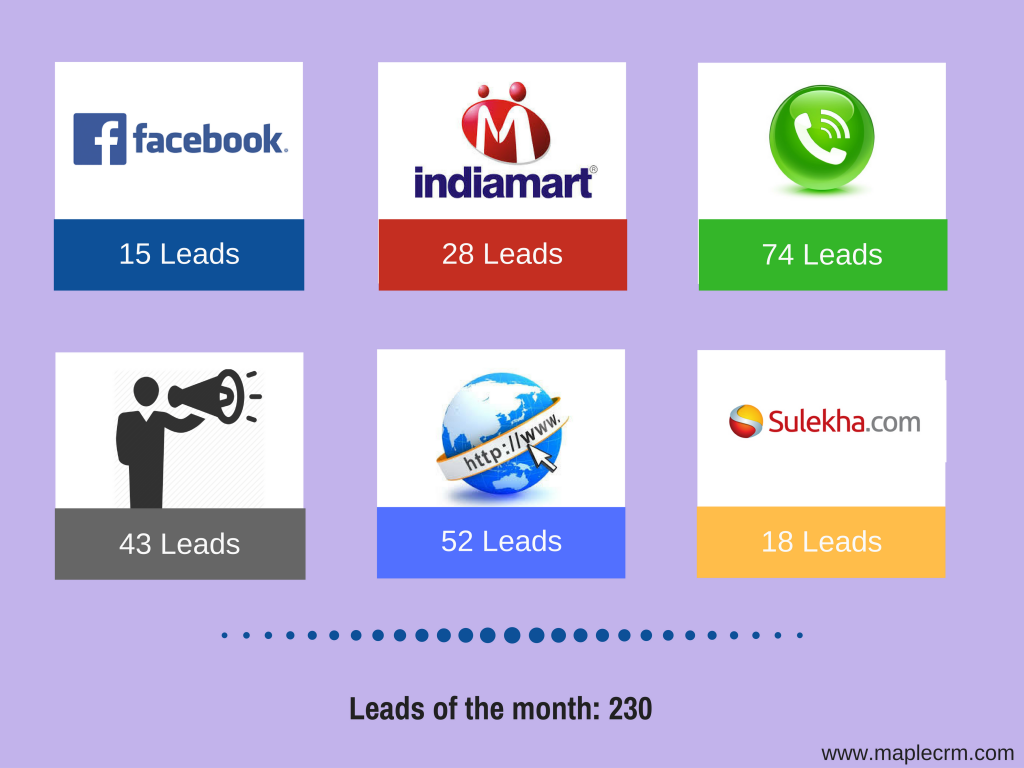 If you are using any Marketing or Sales tool to manage your lead process, you would have noticed the lead source or account source as one of the field to capture. By putting in place the best practices, you will be sure you can measure the value of your sales process efforts.
Define lead sources
Tracking lead sources can get confusing when leads encounter multiple touch points at a later stage. Ensure to have the lead sources defined which can be allocated whenever a new lead flows in. Most common applicable sources could be social media, advertisements, website, phone call, etc which can be followed with multiple others sources applicable to your business.
Avoid cluttering of lead source
During the initial stages you might have identified a set of lead sources and over a period of time that may keep growing. However, try to keep the number of lead sources to a minimum when customizing. Many tools provide charts and graphs based on sources which can be very informative with a good set of valuable sources.
Keep the lead source constant
Lead source should never change. The lead source is to identify where the lead is oginating from and that must not be changed once captured.
Analyze lead source
The value of a lead from each source varies from company to company. As important is the defining of your lead sources is, accurately tracking them is just as vital. If you are using Sales Management software or any Marketing Automation tool, you will be able to keep a good tracking process in place with different levels of metrics. Many tools offer various types of charts and reporting to have an indepth annalysis on the lead sourcing which you can make use of.
Accurately tracking lead sources is certainly a major value proposition for most of the businesses. Doing this step correctly is crucial to maximize your sales profits.