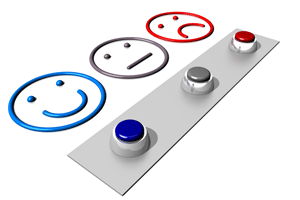 Happy customers can increase your company's revenue in the long run. The more important component of a happy customer is providing friendly and timely customer support. Majority of customers who raise an issue will expect a response within next few minutes/hours. Many companies fail to serve up to customers' expectation.
Customer interaction is so genial!
Maple CRM enables easy and quick interactions with your customer through Emails and SMS. All you have to do is, frame attractive email and SMS templates and send it to your customers and prospects on a go. Any information or greetings which have to reach out to your customers or prospects will happen within a fraction of second if you have the template ready in hand. Automatic mailers and SMS can be scheduled letting Maple to minimize your efforts.
Maple CRM and Customer Servicing
Keeping your customers happy is a tedious task and yes you always want to keep the relationship stronger over the future years. Customer service Management in Maple CRM makes it so simple giving you a broad picture of your customer and revamp customer satisfaction and loyalty towards your company. Customer Service Management in Maple CRM takes care of after sale service like, managing the customers, contracts and support requests, delivering to your staff real time information to act upon and support your customers.
Communication history with your customer
Get rid of confusion, memory loss, and fear of manipulation of data!
Maple provides you a platform to record and store whole communication with your customer.
We know you deal with multiple customers; it is natural that you will get confuse handling 'n' number of customers. Add notes and remarks of present conversation with a customer for future records. Have a quick revision of where you stopped during your last conversation then proceed further. This will create an impression in the minds of customers that they are valued. Also updating your customer details, sending mails, updating status, adding reminders for next action and remarks are all laborious tasks if you have to switch between screens to perform. Maple makes it simple by piling up every action of a customer in a window and automatically bags every updates for future reference.
Maple in Mobile
The world is going mobile. Don't miss out!
View and update critical information in real time with Maple CRM – Mobile. Our dynamic team can help you connect to the fingertips of your customers. Your sales team on the field can access and update information as well as work on the schedules. It also enables to co-ordinate within the sales team through instant messages facilitates reaching out to customers without fail.

To retain existing customers and to up sell or cross sell in future, satisfying them to the core is the best and cheapest method exists. Only thing is, you should have the willingness to serve your customers as and when required. Customers are always on the verge of going for new options. Most often, by the time they have contacted you, customers have done their due diligence. They just want someone to engage with and help them out. Customers are more likely to do research on the company's brand, such as looking at online reviews or social media posts regarding past customer experiences. So customers should be pampered enough for positioning and branding your company in the market.